The icing on the cake: An Iconic 12-Meter Ficus Longifolia Alii in Operaparken's underground garage
Amidst the iconic Operaparken construction, there's a hidden gem beneath the surface—an exquisite 12-meter tall tree gracing the underground parking garage. At the heart of Operaparken's subterranean oasis lies a Ficus Longifolia Alii surrounded by plants and smaller trees in every size and shade of green and creates an underground oasis. Palmproject Europe took charge of the design, planning, procurement, planting, and subsequent maintenance.

The underground is much like the entire Operaparken, inspired by various cultures, seasons, and greenery. The selection of plants and trees in the underground parking garage is a testament to this diversity.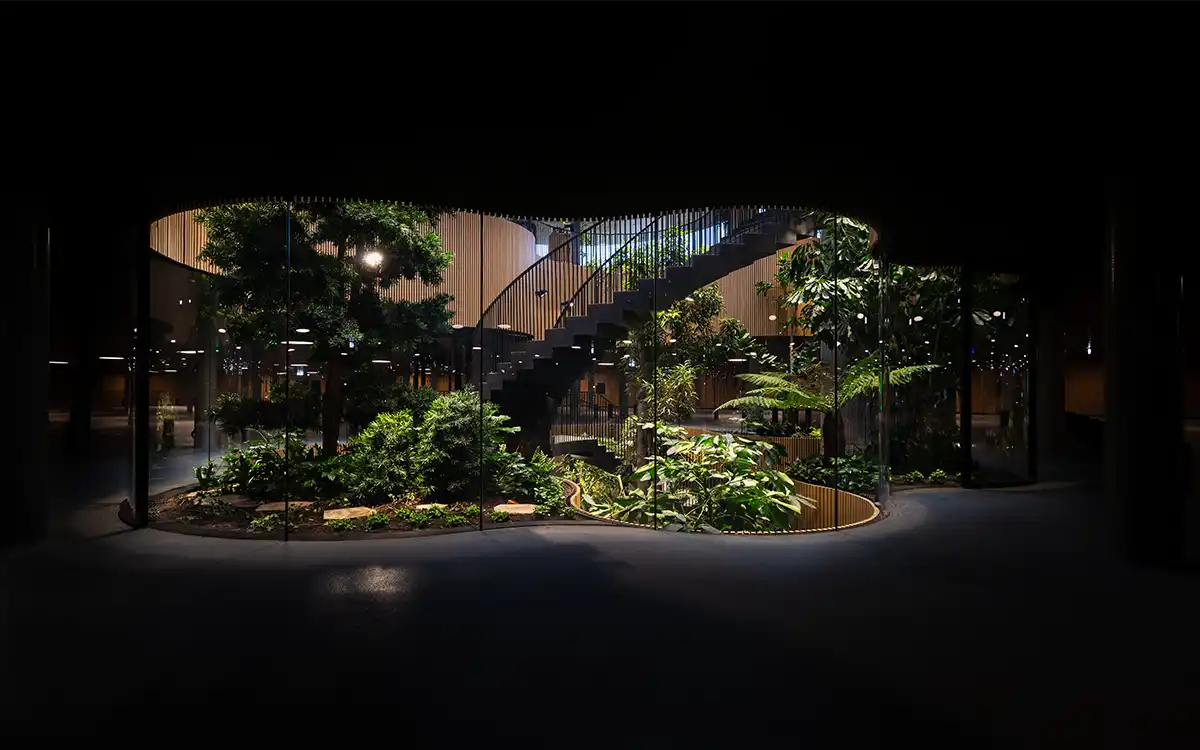 Ficus-trees is more than 11,000 years old
The historical roots of the Ficus tree span across both Central America and Asia, where these trees originate. They belong to the same family as fig trees, which have bestowed upon us succulent fruits for over 11,000 years.
Ficus Alii acquired its name in Hawaii, where "Alii" means "King." This tree stands out with its slender, elongated leaves and an iconic trunk. The lower part of the trunk is especially intriguing, as it holds many stories and showcases trees' unique ability to form roots, wind around obstacles, and seek nourishment.

This specific tree spent its initial 25 years at a nursery in the Muar district of Malaysia. From there, it embarked on a 25-day journey by sea to Holland, where it acclimatized for two years. During its stay in Holland, the tree grew strong and developed a new, magnificent crown, getting ready for its final destination here in Operaparken.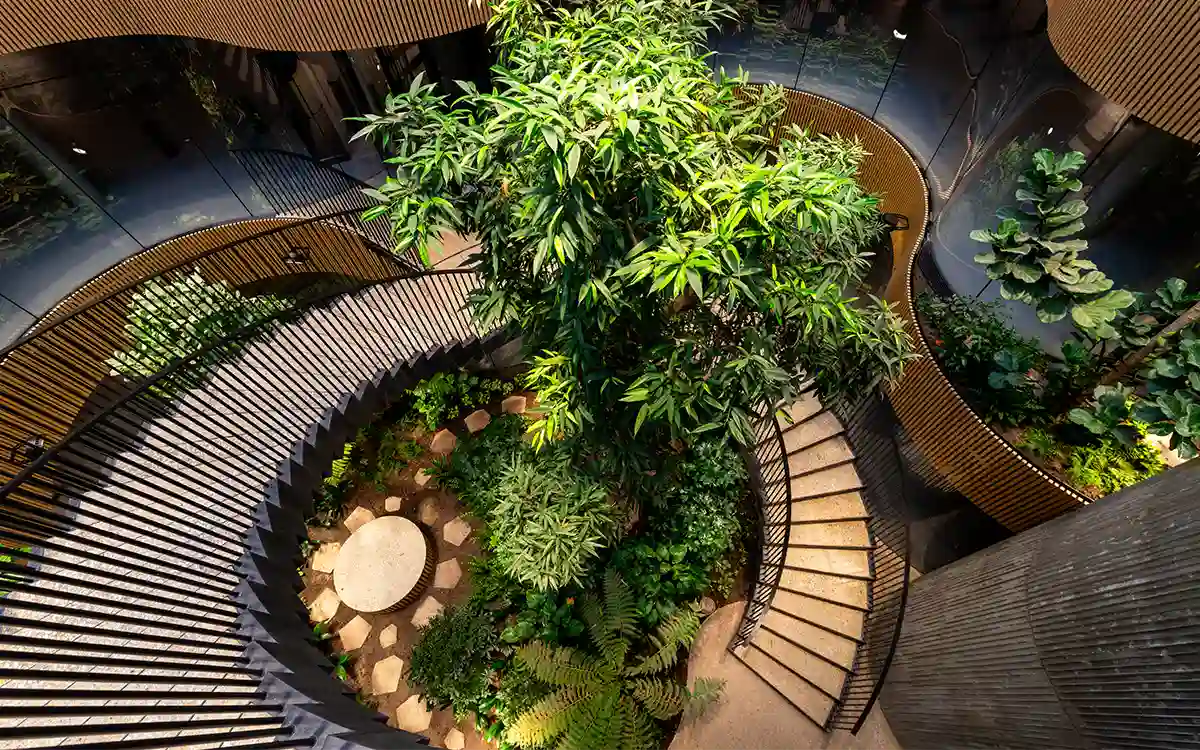 The tree in the Operaparken
On May 18, 2022, this tree found its new home when it was planted by Ane Mærsk Mc-Kinney Uggla. It now graces the Operaparken underground garage, adding a touch of natural beauty and history to this iconic space.
We helped Operaparken with: