Import plants from all over Europe
Importing thousands of plants
Choosing the right plants and trees is neither an easy nor a quick process. It demands careful considerations, extensive expertise, and years of experience. When we import plants to our climate, they must have been grown correctly, sustainably, and be ready for local conditions.
The subsequent stage in our process involves carefully selecting the plant types intended for a newly developed project. Dealing with thousands of plants and trees from over a hundred varieties and species requires thorough attention to detail. From small ground plants to century-old olive trees, each tree is handpicked and marked in nurseries before making its way to the project site upon completion.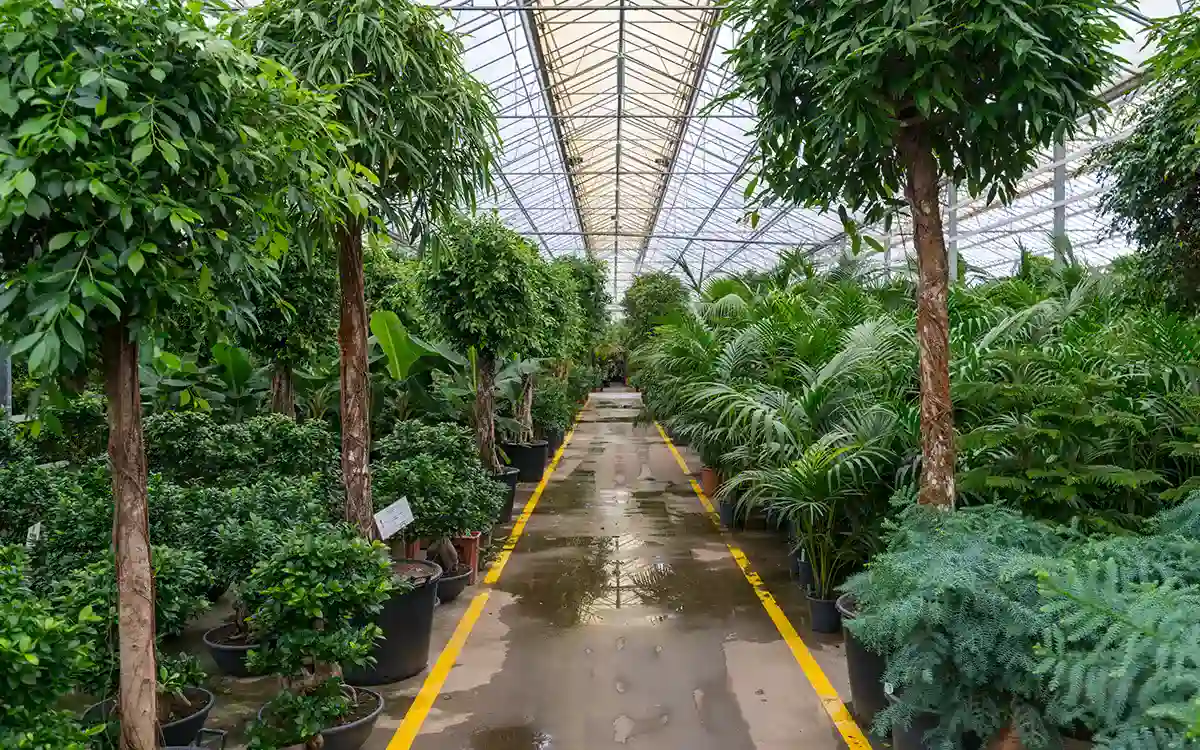 Handpicked each tree before importing
After thorough meetings with the customer, where we listen to their specific wishes and needs, we first create an overview of the number of plants and trees, as well as the various sizes, varieties, and types. Following this, we present a proposal to the customer, outlining our advice for the plants and trees to be used for the project. Once approved, the actual selection process begins.
Our seasoned plant experts personally travel to nurseries in Denmark, Holland, and Spain, carefully selecting each tree. With over 30 years of experience, our team is familiar with the specialties of various nurseries, particularly concerning tree types. For instance, nurseries focused on Mediterranean trees is in one area. Old olive trees are found from a specific nursery, while the popular Bucida Buceras trees thrive and grow resilient in yet another. We manage all these details on behalf of the customer, hand-selecting each tree for their project.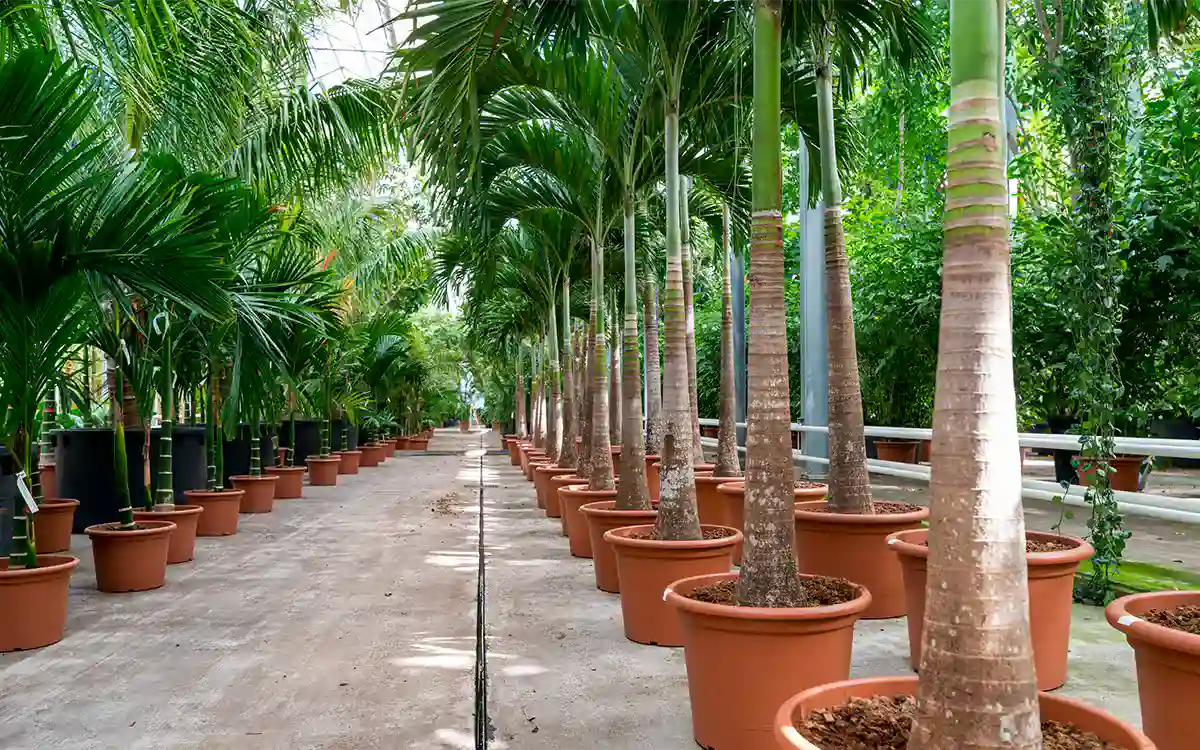 Climate-friendly plant import
Next, the trees are transported to us, where they typically acclimatize in our own greenhouses before being introduced to the project. The acclimatization process in our greenhouse not only aids the trees in adjusting to local conditions but also fosters a seamless transition when they reach the final project site. This emphasis on local adaptation contributes to the long-term success of the green spaces.
Transporting trees up to 13 meters high is well within our capabilities. Loaded onto trucks, we ensure the trucks are maximally utilized, filling them not only with individual trees but also with a variety of other small and large plants. This approach optimizes space usage and minimizes transportation costs per plant, both in terms of currency and carbon footprint.
Certified nurseries with a focus on sustainable solutions
We are particularly determined of finding eco-friendly solutions. In our commitment to environmental responsibility, we prioritize nurseries with sustainable practices. This ensures that the journey of our plants, from growth to transportation, aligns with eco-friendly principles. All our nurseries are MPS or Global Gap certified. It is international certifications for environmentally friendly cultivation at a high and healthy quality without the use of, for example, unnecessary fertilizers.
At the Spanish nurseries, all trees grow outdoors, making them carbon-neutral in production, as there is no need for greenhouse heating. While the transportation distance may be longer, the overall environmental impact is minimal compared to the potential heating requirements over the same duration, especially for trees up to 13 meters that have been growing for many years.